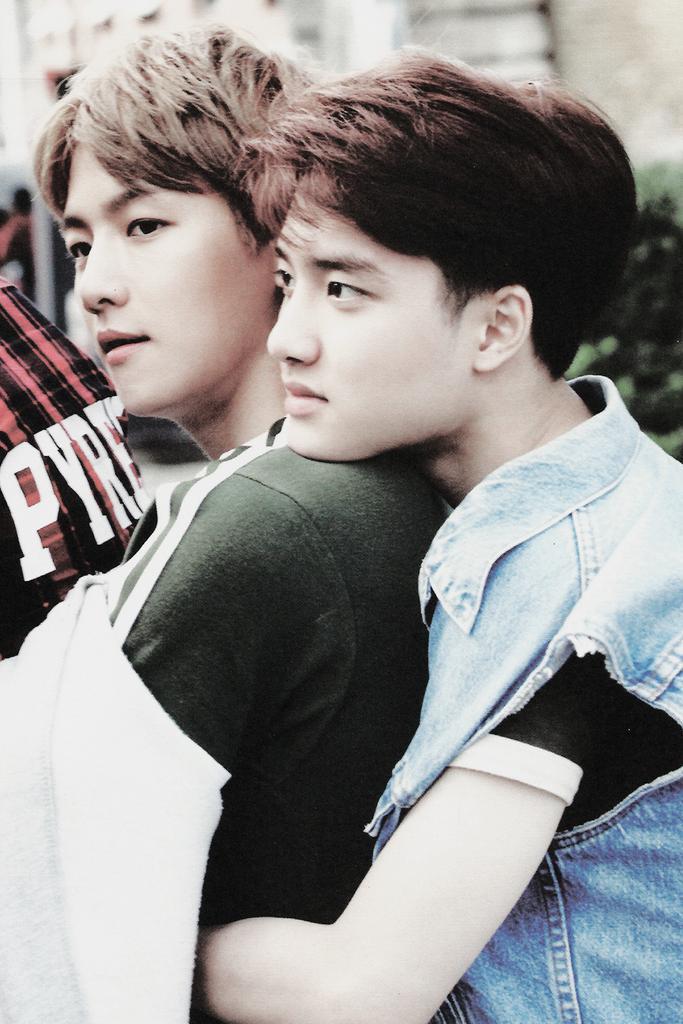 Hello everyone!
I'm back with this post as usual I will never feel tired to talk about Baekhyun and D.O..
After long time I didn't post something about BaekDo neither about KyuSung, I decide to write this post and try to not skip a day without a post.
So, these days we rarely can see BaekSoo in a frame like what we want.
We look like so deprived BaekDo and just watching or reading back what we have about them.
Now, let's learn about BaekDo more in this chapter, part two.
Happy reading!! :-)
First.
Stay health. Yes. People, especially fans overseas, have to know that BaekDo always ask us to stay health, even the weather is not in a good condition. Hahaha. I have to go along with BaekDo so I will not in pain anymore. When EXO have a concert in Chengdu, both Baekhyun and D.O. were exercising then they went up for rehearsal. BaekDo wore short pants and shirt, meanwhile Baekhyun also wore a black jacket. They also did this with Chen and Xiumin, if I'm not mistaken.
Second.
Teasing. Teasing the fans is actually what all idols do. BUT, what BaekDo did was really in a cute way. I don't really remember when it was but BaekDo did teasing fans like want to lifting up their shirt but then they keep it down back. Hahahha. I can't show the video/gif pack here because I don't really remember where is exactly my tweet about this. Overall I'm happy they teased us so. Cute BaekDo.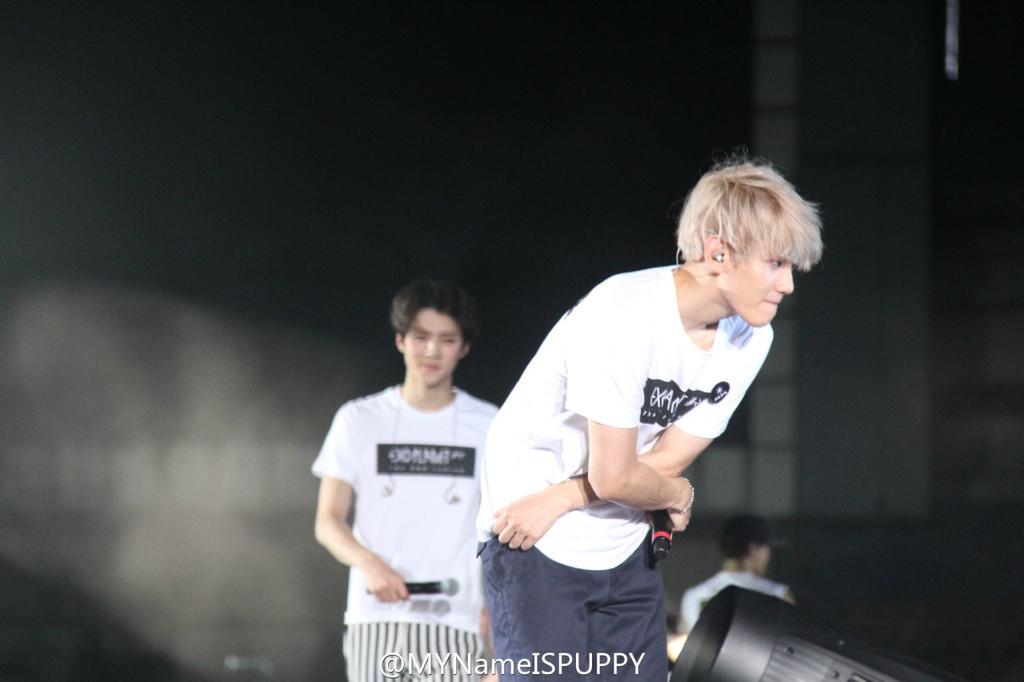 Why BaekDo did that? Because of this slogan! XD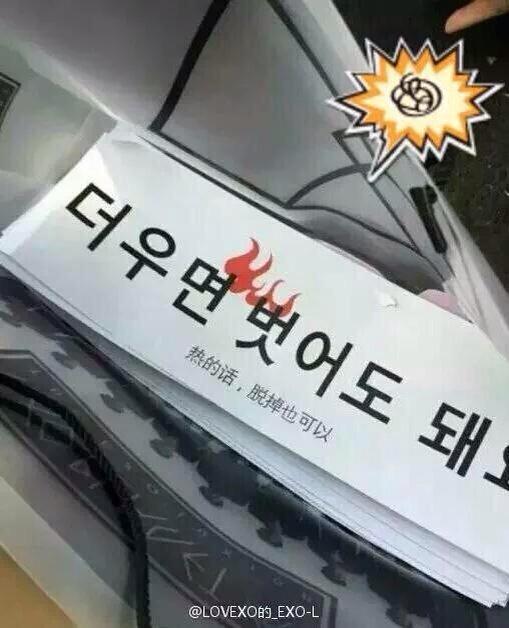 It means: "If it is hot, you can take your clothes off"
Third.
Collaboration. Not always this Tom-Jerry relationship is monotone, like they are teasing each other as we know Baek is in the beagle team and D.O. is the one who attacked by the beagle's member. All that condition can be decrease by their collaboration in a advertisement or even in a duo song. We have What is Love from Mama era and then Moonlight from Overdose era, those are sung by BaekDo. This collaboration is so good, even their voice could blend so well. That;s why some friends and I claimed that SME ship them. I love it. In a advertisement, we already knew that most of time Lotte Duty Free is shipping BaekSoo and now they pair BaekDo in a frame. WHAT IS LIFE?? THIS IS MY LIFE!! Hahahaha. It's more like people also start to loving BaekDo.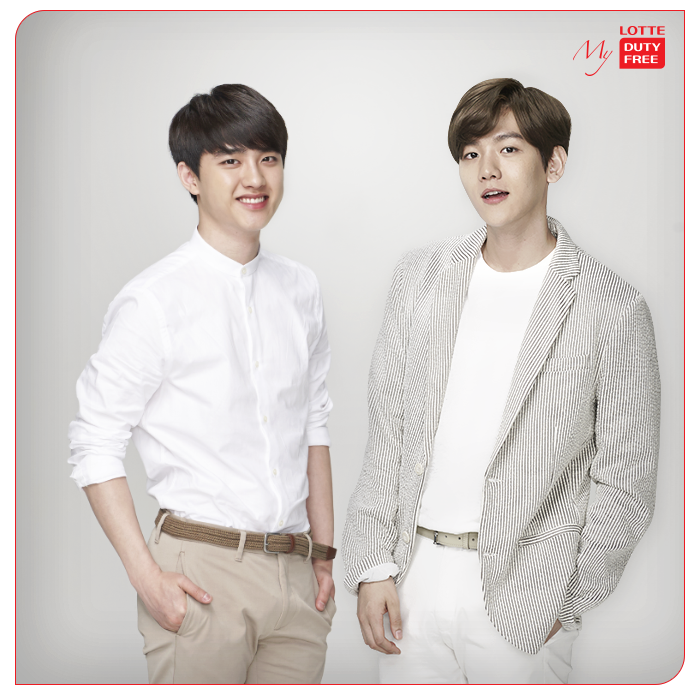 Fourth.
Actor. You should know that Baekhyun already casted for some musicals until he casted as lead male. He even will debut as movie actor in upcoming movie called Dokgo, a action movie. While D.O. has debuted as actor when he was casted for a movie called Cart. Day by day, month by month, year after year, they grow up also as actor, idol-actor. D.O. already took a role in a movie and some drama such as Cart, It's Okay It's Love, and I Remember You. He also join as the lead actor for a movie called Pure Love along with Kim So Hyun (and I really cried for this). Now he is casted for an upcoming movie called Hyung as the lead actor along with another lead actor, Jo Jung Suk. Baekhyun will start filming for his movie on August/September, while D.O. also will start filming Hyung on October.
Fifth.
Manly. Beside cute side of BaekDo, they also have a manly side. Like what we watch in EXO's second concert, SME (once again I'm positively believe that SME ships BaekDo) pair Baekhyun with D.O. in Playboy song. They manage to be manly and I adnit that they are even manly than I thought. They can dance along as the song played in a sexy way. But one time, there were also a cute side from BaekDo while doing this dance. When D.O. not in a focus and forgot that he had to dance with Baekhyun, he just stand and looking at the fans. Baekhyun just laughed to him and ask him to dance again. LOL. It's so LOL.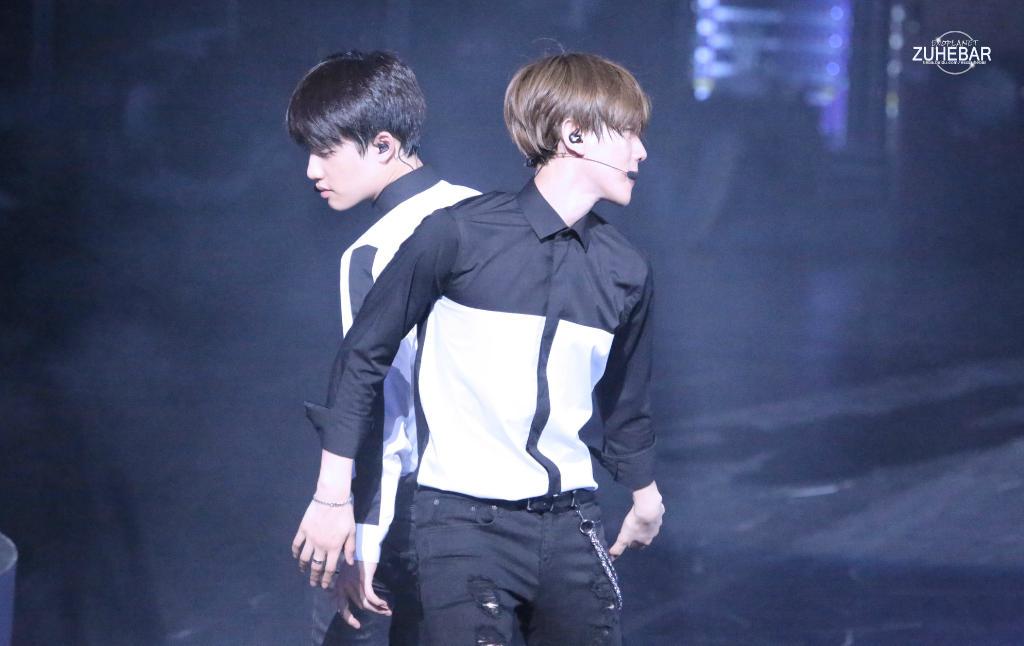 We conclude that BaekDo is just so fabulous and we are too, as their shipper are also so FABULOUS!
What do you think of them? Are you ready to learn more about Baekhyun and D.O.? Drop your words in the comment box.
See ya~ ^^