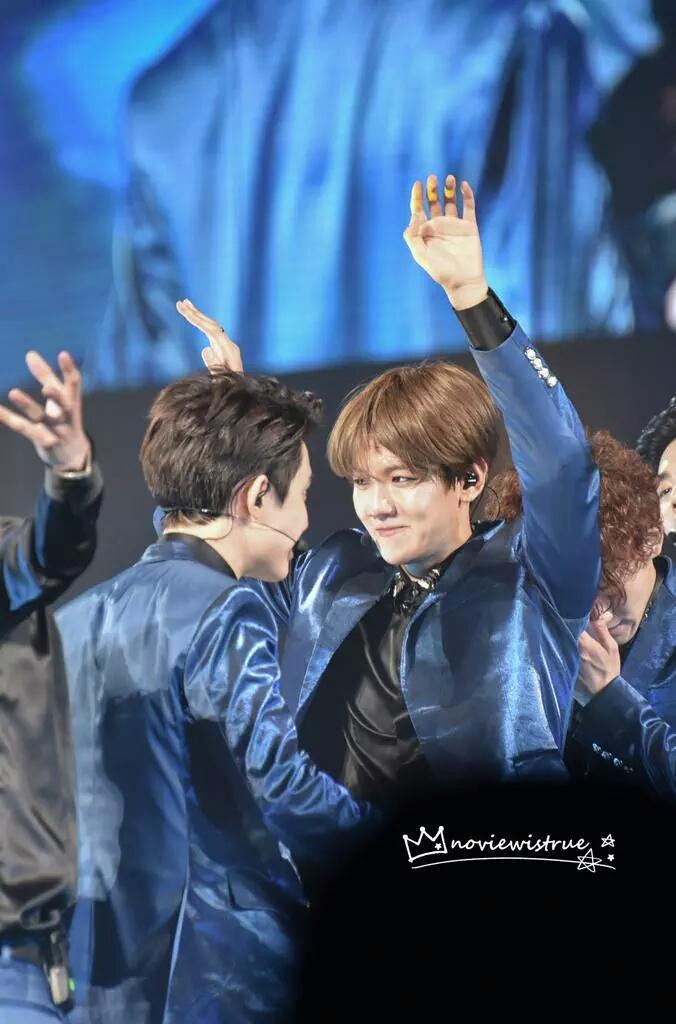 Hei guys.... this is my second post in this month.
This afternoon I paid for Love Me Right album and done.
Before going to purchase them, I set some of works that should be done in a day, that's what I expected, but It didn't happen.
I just fill my v sign for paid my Love Me Righr album only and have no attention to do what should I do like in my list book.
I'm pretty sure that I'm not the only one who want to get more than 18 thropies for EXO and today is their first comeback day in M! COuntdown.
You should go to watch it!!
EXO Rehearsal

EXO - Love Me Right

Baekhyun Focus Camera from Mnet

Kyungsoo Focus Camera from Mnet

EXO After Stage
DO YOU KNOW WHAAAATTTTAAAFFFFF BAEKSO WHEN DOING PLAYBOY DANCE AND ITS SOOOOO HOT!!YOU GUYS, DO YOU HAVE SAME FEELING AS WHAT I FEEL TOO??? IM TOO LACK TO WATCH THEM BECAUSE OF MANY BAEKSOO MOMENTS HAPPEN IN THAT VIDEO. CLICK
HERE
HERE
OR
HERE
TO WATCH. SAVE RELATED PHOTOS OF PLAYBOY STAGE AT EXOLUTION IN SANGHAI DAY 2 FROM BAEKSOO FANACC AND SITE BELOW:
mr. mini (1)

mr. mini (2)

mr. mini (3)

鱼菾Yutian (1)

鱼菾Yutian (2)

鱼菾Yutian (3)

鱼菾Yutian (4)

鱼菾Yutian (5)

鱼菾Yutian (6)
Thank you to everyone who still want to share your love and mind about Baekhyun and Kyungsoo with me and especially who are still by my side
Keep your support to me and of course for our Ultimate Baby, Bakehyun and Kyungsoo
I hope Love Me Right Era will bring us to the great stage and awesome memories
Thank you being EXO-L with me /as well